Websites are not just coding on a web page but have become a medium to communicate and influence people surfing the internet. If we talk about business, where an entrepreneur requires a channel to interact with his potential customers. A well-designed website can provide that opportunity to him. Today, a website completes a lot more tasks than just marketing the product. Let us know the importance of websites in business, especially in small and upgrowing ones.
Importance of websites for small businesses
Validation
Now it has become our natural instinct to search products online for its credibility and assurance. Having a website for your small or upgrowing business is a primary step towards becoming a brand which provides professional services. People instantly search for details and further inquiries about the product on the internet. They acknowledge your products and services if they are available online. Therefore, a website helps to build a long-lasting relationship with your clients. It is the best tool to reassure your customers that they can completely place their trust in your brand. Thus, eventually causing a hike in sales.
Easy to reach
When a small business is put online, many people around the world can approach you easily. They may be willing customers, dealers, or investors. A website provides easy access to people who are eager to connect to your business, which can develop it by many folds. Also, your buyers feel safe and secure as they are in constant touch for their complaints and queries. Furthermore, a website also increases the circumference of reaching new buyers, which is not possible in offline mode. Even if someone lives several miles away from you, they can still purchase your product through online mode.
Marketing
A successful and long-lasting business requires a strong and prolific marketing strategy. Therefore, what could be better than reaching people through the internet. Today, we spend a whole lot of our time on surfing Google and social media accounts. Thus, these platforms are easier and cheaper to reach your audience at a maximum level. The more people are aware about your product, the more buyers you will get. In fact, your website or social media account stays in constant touch with your customers even when you are sleeping or on holidays.
Misleading Information
The internet is also a source of false and deceiving information. Therefore, the importance of websites for small businesses come into play. An official destination for your business can interact directly with people on your behalf. This will help to stop the spread of misleading information about your product. As, false-negative reviews can act against the growth of your business which is still in its infancy. Therefore, having a website will allow you to provide the right information and motive behind your initiative.
Online selling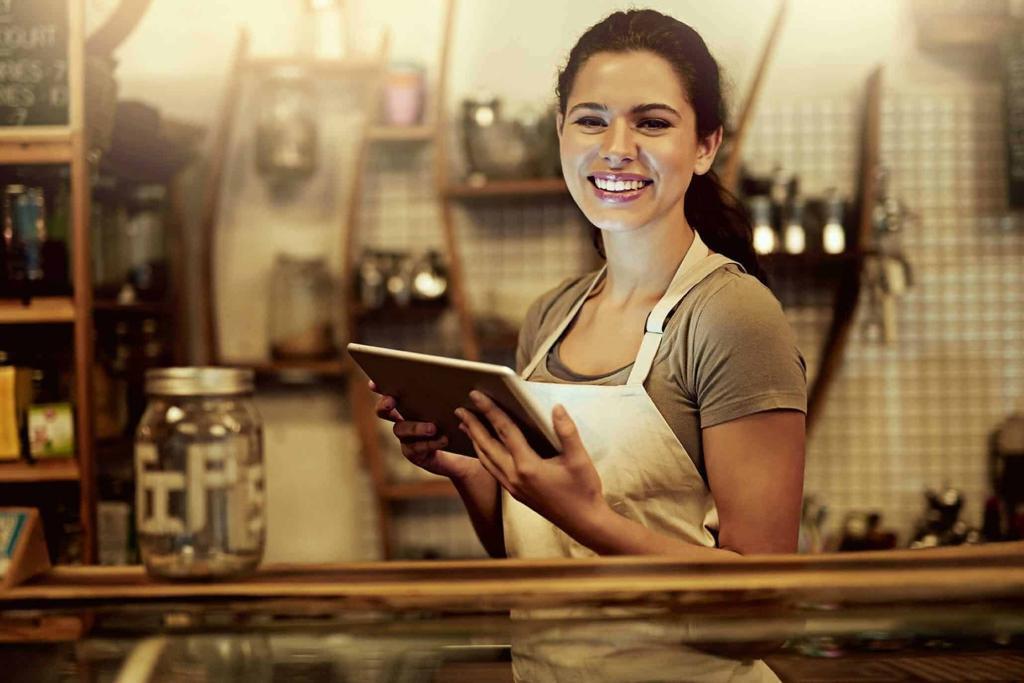 Online shopping is the evolution in the field of running a business. It has several benefits as it provides customers the freedom to choose, retrospect, and return the product. Not only to buyers but it is also helpful for a small businessman to sell his products. As it enhances the demographic range of customers from around the country. Also, a website is open for shopping 24×7, unlike the offline shops which close after a particular time. They can access the website anywhere, anytime, as per their ease.
Existence
The importance of a website has a major role to play in your existence. It is a medium to make people aware that you exist with your unique products and services. Sometimes, the growth of business plummets because people aren't familiar with the concept you are selling in the market. Since people are generally found more on the internet, so having a website will let them know about you. Thus, adding more potential customers in your business.
Blogs
Writing blogs and articles about the products and services on your website is cherry on the cake. Sometimes, people don't purchase a product because they don't understand its importance in their lives. Therefore, providing review articles on the website can help to influence buyers in a positive direction. Thus, a website can also be utilized as a platform to make people buy the products and services.
Easy to update
Upgradation of your small business is quite simple and easy on a website. But it is generally tough and pricey on grounds. You can always renovate your business setup by updating your business strategies on a website. This is cheaper and just requires technical guidance only. A website can be evolved with new features for the ease of customer services. Thus, keeping you one step ahead of your competitors.
Upload innumerable products
A website provides unlimited space to upload your new products unlike shops, where the area is limited. Also, it is easy for a long term buyer to go through a wide range of products and services by just scrolling up and down. This saves efforts and time for both sellers and buyers.
Hence, small and upgrowing businesses should consider the importance of websites to enjoy its benefits in the long run.