It is a well-known fact that dedicated hosting is the most powerful and sought after type of hosting around, especially for business owners and entrepreneurs. However, not only dedicated plans are built the same. Each provider puts limitations on how many resources the server can consume at any given time in order to maintain quality of service and ensure that all of their customers have access to optimal performance. Even so, some hosts have decided to remove such restrictions and have begun offering an exciting new service called unmetered dedicated hosting.
Unmetered hosting lets you harness the true speed of the internet by giving you access to internet speeds of up to 100 mbps or more. With such extensive bandwidth capabilities at your fingertips you can accommodate massive traffic levels and not have to worry about your pages taking more than a few seconds to load. Consider the following reasons to utilize an unmetered dedicated hosting plan.
Powerful Hosting for Power Users
Power users need to have hosting capabilities that will allow them to realize their full potential without being hindered by technological limitations. Whether you're a software developer who needs to test a revolutionary new app at full speed, or a web developer who has to store thousand of client files on your server and deploy them at any given moment, an unmetered dedicated hosting plan will unleash your true potential as a webmaster by giving you all the bandwidth you need to keep things running smoothly regardless of the workload being placed on the server.
In addition to offering the highest bandwidth caps possible, unmetered hosting typically provides access to the latest and greatest servers with high random access memory (RAM) and top-notch processors, so your server's computing capabilities will be able to match up to the connection speed it uses.
Virtually Unlimited Bandwidth
An unmetered plan lets you take advantage of the maximum possible speed that comes from the datacenter that your server is stored. A datacenter is simply a high-tech warehouse that stores servers and is connected to several lightning fast internet connections. The speed at which an unmetered server is able to upload and download files is absolutely unparalleled in comparison to any other pan type. With faster page-loading times your site will look more professional, and ultimately you'll be able to facilitate more page views per day.
Furthermore, the extra bandwidth is extremely useful if you're trying to run automated software that handle SEO or data mining tasks. Professional programmers, developers, web service providers, and webmasters that own many sites or a single high-traffic authority site, are all ideal candidates for unmetered dedicated hosting.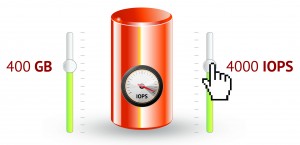 Massive Disk Space
More disk space means you can store more files without having to worry about data loss or receiving restriction notifications. If you have a lot of data to store or regularly deal with a lot of databases, this type of hosting is absolutely necessary for your endeavours. Disk space is a feature that often goes overlooked, until you run out of space on the server and find yourself having to perform regular backups. Although this is rarely an issue for the typical webmaster, power users will find that an unmetered dedicated hosting solution gives them the disk space needed to avoid common data storage problems. Since you'll be able to utilize the full power of the entire server (unlike a shared or VPS plan) you can be assured that the reliability of your operations are not being affected b the actions of other webmasters. With more disk space you'll be able to host hundreds of thousands of pages and create content at a fast rate, thereby adding to your network more expeditiously than ever before.
The Ability to Expand at Will
With an unmetered solution it is easy to expand and grow your online business without being bogged down by the typical roadblocks that are encountered by novice to intermediate webmasters. Essentially, this type of hosting puts you on a professional level, so the menaces that most of your competitors have to deal with no longer are considerable obstacles in your business operations. Although other hosting solutions like cloud VPS plans also give you the ability to expand at will, unmetered dedicated hosting gives you the assurance of knowing how much you'll have to pay each month, and you don't have to upgrade your plan in order to receive access to additional resources.
Even though upgrading a hosting plan is not that difficult to do, it is just another inconvenience that will slow your own progress and cause you to be sidetracked from focusing on more important business tasks, like dealing with existing clients and prospecting new ones. In conclusion, if you want the best for your online endeavours, an unmetered dedicated hosting plan is an absolute must.