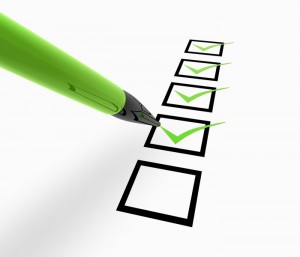 So after doing a bit of research, you've realized that having access to a dedicated server solves a lot of problems and provides adequate room for expansion, and now you're looking for the most ideal dedicated hosting plan. Unfortunately, choosing a plan isn't as easy as one would think because web hosts usually offer uniquely branded packages that are difficult to compare side-by-side. To simplify the comparison you have to learn how to analyze the most important attributes of each plan separately in order to make the most informed judgment. Consider the following three-step checklist for choosing a dedicated hosting plan:
Compare Server Hardware

Since the server hardware will directly influence the processing and random-access memory capabilities of a hosting plan this is by far the most important factor to consider. The first aspect to examine is the processor type. Servers with Intel processors are recommended for larger websites because they're more energy-efficient and reliable (look for a Celeron-based server for small web sites, and a Pentium 4-based server for medium-sized websites). For particularly demanding sites that utilize a lot of server-side scripting you may want to look for a Dual Xeon dedicated server. In addition, a minimum of 512 MB of RAM is recommended as a baseline value, and 1024 to 2048 MB would be more ideal for sites that utilize lots of server-side programming (i.e. – CGI, Ajax, ASP, PHP etc.). When comparing hard drive types, SCSIs are preferred over IDEs by most webmasters, however if you have to choose an IDE look for one that has a minimum of 7200 RPM with at least 40 GB of storage.
2. Determine the Host's Bandwidth Usage Calculation Method

It's also important to consider how the web host calculates your bandwidth usage, as this may determine the true limitations in regards to how much data can be transferred to and from your websites at any given moment, and it could also impact how you're billed each month. Hosting providers use three main methods to calculate bandwidth usage – per-use method, capped, and 95% method. The per-use method is perhaps the most preferable, as the plan holder is only charged for the amount of bandwidth they use within the monthly billing. The capped method is a bit more restrictive as the web host places a specific limit on the amount of bandwidth that can be used each month (however this capped method is also preferred by many as it allows for easier budgeting due to the set monthly rate). The 95% method is ideal for webmasters that often have unpredictable spikes in traffic levels, as the top 5% of the monthly bandwidth does not have to be paid for.
Examine Pricing, Guarantees, and Additional Features
While finding a competitively priced plan is certainly important, it is more imperative to ensure reliability and security by dealing with a reputable provider who offers promising uptime guarantees. It's also a good idea to look for a host that includes preloaded control panel software like cPanel (the most popular administrative interface amongst managed hosting accounts), as this will make it easier for you to become acquainted with all of the account functions. Aside from the base cost of the plan, you may want to inquire about the cost of additional IP addresses, random-access memory, disk space, bandwidth, or other server resources, as you never know when you'll need to expand suddenly. Finally, only deal with web hosts that back all of their promises by a 100% money back guarantee (usually ranging in duration from 30 to 90 days).