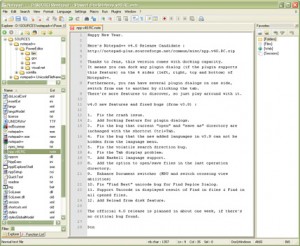 Every web developer, regardless of their experience level, will admit to having at least a few design applications within their arsenal of tools. Although there are still many webmasters who are proficient in programming languages, gone are the days of manually creating pages through hours of painstaking coding. Fortunately, those dark days of the Internet have been replaced by a glorious new era of WYSIWYG (What You See Is What You Get) visual editors that people of all skill levels can use to create professional looking websites. The following are the top five web editing applications for windows, as of 2012:
Komodo Edit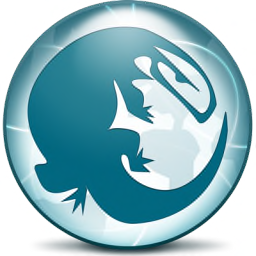 Komodo Edit is an all-inclusive HTML editing solution that includes a convenient visual formatting module that makes it easy to create diverse web content with minimal experience. Notable features include simplified video posting, the ability to save files as PDF or Adobe AIR formats, a built-in link checker, photo gallery builder, preloaded templates, Google site maps compatibility, the ability to preview output from the perspective of an alternate browser or operating system, included scripts, version control, and dynamic page rendering/editing (compatible with a variety of server-side programming languages, including PHP, ASP, JSP, CFM and more).
CoffeCup Free HTML Editor

This powerful text editor is one of the top best web editing applications that is specifically made for novices and includes useful features like page preview, the ability to write XHTML documents, color coding, an integrated FTP/site manager, search and replace (including the ability to run find and replace functions across multiple documents), tabbed file editing, special character tools, JavaScript editing capabilities, code snippet saving capabilities, and integrated validators for CSS and XML. Another neat feature the software offers is assistance in ensuring that output code is optimized for search engine crawlers.
Artisteer

This unique application is a must-have for anyone who uses content management systems like WordPress, Drupal, Joomla!, or Blogger. Using this program you can create amazing templates for the aforementioned CMS within an incredibly simplistic, yet feature-rich user interface. If you are interested in template-based design this program is perhaps the only software you'll need to create stunning websites in a matter of minutes. The functionality is strikingly similar to that of Microsoft Word, with neatly organized modules located along the top navigational pane. This software makes it easy to incorporate advanced site creation components like flash animations, interactive menus, widgets, sidebars, and versatile content formatting.
Aptana Studio

Aptana Studio is a more advanced solution that is geared towards intermediate to experienced developers. Although it does include an HTML editor, it is marketed as an integrated development environment that can be used to create powerful JavaScript and CSS coding for web applications and webpage components. The most notable features include built-in CSS3 media query tools/properties/selectors, an accessibility validator, wireless device preview functionality, the ability to create XHTML and HTML 5 documents, and a built-in FTP client. Another main benefit of this software is that it aids in the development of Ajax JSON and jQuery pages.
 DreamWeaver

This program is last on the list not because it is least capable, but because it is one of the most advanced web design applications on the market. A developer who becomes proficient in using Dreamweaver can create some of the most impressive websites imaginable. This program goes beyond standard website development, giving you an ideal environment in which to create mobile apps, web applications, and advanced interactive pages. Although learning how to use Dreamweaver is difficult at first, there is an extensive library of documentation available to walk users through every aspect of the functionality.