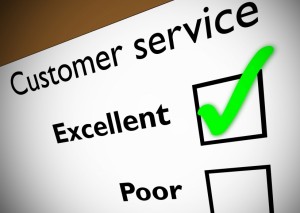 Choosing a hosting plan can be a difficult process if you don't know how to compare the most important facets of a hosting provider's performance. Hosting Customer Service is of the utmost importance because it serves as the personal link between the web host and their clients. Without the appropriate assistance a large majority of webmasters would be left to deal with technical issues that drastically reduce productivity. You would assume that comparing the capabilities of customer service representatives would be self-explanatory. However, when it comes down to it there is a lot more to consider than the obvious. When gauging the service abilities of technical support and customer service agents it is a good idea to put the following aspects at the highest priority:
Timely Responses
First and foremost, it is imperative that your host provides 24-hour access to a telephone hotline, live chat interface, or email ticket support system. Given the fact that the internet is a global community, it wouldn't make sense to have "off-hours." It may be midnight where the data center is located, but the servers should still operate as though it is prime time, because somewhere in the world it is. Whether it is early morning your time or late afternoon you should be able to contact and communicate with a qualified support agent with minimal notice. Unfortunately, with some of the larger more "reputable" companies you often have to wait at least several hours, and in some cases up to 48 hours, just to receive a simple email response.
Direct Access to Knowledgeable Staff
A scenario that has happened to many novice webmasters:
You call the support line with an urgent question regarding a technical error that is causing some of your pages to have loading problems. Expecting to be greeted by a knowledgeable individual who can help expeditiously resolve your issue, you're surprised to find out that it seems as though the person on the other end of the line simply can't understand what you're trying to tell them. In many situations like this the phone agent is not necessarily completely clueless; they just don't know how to assess what you're trying to tell them in non-technical terms. To avoid having your concerns lost in translation and dealing with misled guidance for an inordinate amount of time, consider the benefits of using a host who gives you direct access to knowledgeable technicians that can walk you through any technical troubleshooting endeavor.

Efficiency and Guarantees
Finally, the true quality of hosting support should be measured by its ability to accommodate your requests for assistance effectively and efficiently.  Most web hosts will offer fancy uptime and money-back guarantees that offer reassurance regarding how well your sites will perform while being hosted on their servers. Typically speaking this would involve a 99% uptime guarantee that promises to keep your site active and free of downtime for a specific percentage of time out of each month or year. Money-back guarantees are also ubiquitous in the web hosting industry; however many providers will give you trouble about honoring such guarantees unless you utilize your leverage as a consumer. If a host refuses to refund your money after offering less-than-ideal web hosting customer service you should take action by leaving negative reviews online, or simply threaten to do so in order to motivate them to give you a refund. Don't be afraid to deal with some of the new hosting companies in the industry, as these startups will often put forth the effort to impress if given the opportunity. On the other hand, many of the larger hosting companies have so many customers that they simply are not concerned whether you are satisfied as an individual.