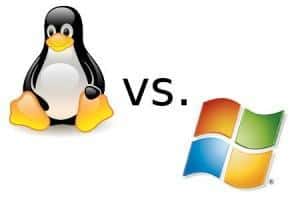 Are you in a confusion to choose between Linux and Windows VPS hosting? Well, the Linux VPS and Windows VPS come with their respective set of distinct features targeted for different set of users and you should do a solid study on them before taking the final decision. The post below aims to discus about the unique features of both Linux and WindowsVPSfollowed by a short brief on the ideal solution for you.
Windows VPS hosting
WindowsVPSis generally based on "Hyper-V VPS hosting portal. It is backed by a number of smart features and is always the most expensive option between the two. The great part about Windows VPS is that it comes with best GUI & optimum support for the Microsoft SQL & Access. Added to it, the Windows option would even back-up asp.net and ASP hosting. Besides, WindowsVPShosting is also preferred since it enables the user to access the Windows server from anywhere. In fact, Windows VPS hosting is considered as specialist website hosting by many hosting experts. However, Windows VPS hosting is not really credible as it cannot support you with 100 percent uptime.
 Let's discuss its features in detail
Supports classic ASP & ASP.NET
 This is a great benefit for people who have deployed the classic ASP.NET & ASP for their web development since Windows VPS is the only VPS hosting that can support these classic options. It is because both the mentioned scripting frameworks are Microsoft developed and thus they can only function effectively with the Windows server. There are VPS hosts who claim that their Linux VPS can offer the same ASP & ASP.NET but in most cases the support is ineffective.
 It's another major factor which is considered as a huge advantage of taking to WindowsVPSover its Linux counterpart. The WindowsVPSenables the user with direct Graphical User Interface to access the desktop from anywhere which leads to easy server management. Linux server, on the other hand is difficult to manage easily as the sole way to manage the LinuxVPSis through SSH text-based interface.
Microsoft Access & Microsoft SQL support
The WindowsVPShosting is the only solution if your website is based on Microsoft Access or Microsoft SQL database such as classic ASP.NET and ASP which are structured by Microsoft – it implies that these Microsoft based databases would only function effectively through Windows VPS hosting.
Linux VPS hosting
LinuxVPShosting runs on the VirtuozzoVPSportal and is especially preferred for its lower rates. Linux is always considered as highly reliable since it is free from the threats of sudden slowing down or a system crash. It's a pretty steady and an open-source program.
Let's discuss its features in detail
LinuxVPShosting is an open source program and this is one of the many reasons behind its popularity. The open source factor allows for easy configuration with the server which is not possible with the Windows option. In fact, the open source property also contributes to the low price of LinuxVPSsince the user here is not needed to submit a license fee. In fact, some of the LinuxVPSapplications are even available free of cost.
LinuxVPShosting is always more reliable in comparison to the WindowsVPS, according to experts. Unlike the Windows counterpart, the Linux option is always ready for a 100 percent uptime which is not the case with Windows. Linux servers could be optimized heavily which facilitates like lesser use of system resources which is a great help in case the Linux server ever suffers from load spike.
LinuxVPSallows for SSH access that enables better interaction with server in comparison to Remote Desktop Accession which is available with WindowsVPS. However, it requires mention that since SSH is text-based interface, the user here has to stay abreast of required SSH commands to manage the Linux server effectively.
Which one to choose?
 Well, it could be said in case you have a Microsoft based scripts and you are ready to pay the high price WindowsVPSis the only and best solution. But in case you are tight on your budget yet require a reliable option, LinuxVPSis the best.