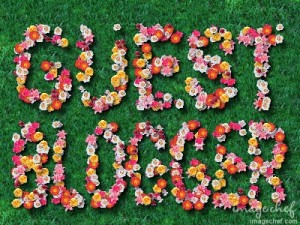 One of the best ways of on-page optimization content of your site is to get knowledgeable and experienced guest bloggers to add their content. Most of these blogging professionals are already well-versed in various aspects of SEO so they know how to create pages that will rank well and impress users. After all, the best way to attract search engines is to give them quality content to spider, and guest bloggers know how to do this very well.
However, finding people to post free content on your blog isn't always easy, and there are also challenges associated with moderating and posting their content appropriately. In the following paragraphs, we'll discuss some of the benefits of inviting guest bloggers apart from on-page optimization to your site, how you can simplify the process of using their services, and how you can uphold quality standards.
Getting Free Content
The primary benefit of using a guest blogger is that you get free content for your site. Well, in a way it is free but you usually have to exchange something of fair value, and that usually comes in the form of letting them post an outgoing link in their article. The problem is – your site has to have a good PageRank and other SEO attributes in order for a guest blogger to be interested in posting their content (and their link) on it. After all, no one wants to spend time writing for your site for free unless there is some sort of incentive, whether it is exposure or the opportunity for a high quality backlink. With that said you can drastically improve your chances of finding people to guest blog on your site if you have already established a high PageRank and have a reputable presence in your niche. Another thing to consider is the fact that too many outgoing links from your guest posts could cause the power of your domain to decrease, thereby resulting in lower rankings for your targeted keywords.
Using Plugins
There are a variety of guest blogging plugins available for WordPress that make it easy for your guest bloggers to develop, format, and submit their work conveniently. These plugins also make it easier for you to moderate and administrate the posting of content to the site, thereby saving you a great deal of time and effort. Two plugins that are particularly useful are Peter's Collaboration Emails and Peter's Post Notes, both of which handle separate aspects of arranging, editing, and commenting on guest blog posts. If you want to improve the quality of guest blog posts on your site and at the same time simplify your work, these plugins are an absolute must-have. It is important to note that plugins cannot automate or do all of the work for you – you'll actually have to be active in reading and moderating guest posts if you choose to go this route of finding content.

Editing and Approving
Of course, you can't just let any post go active on your site – there has to be quality standards otherwise that rank that you worked so hard for will dissipate and your site will become yet another mediocre domain polluting the search engine results pages (SERPs). So, perhaps the most critical aspect of running a blog that accepts guest posts is ensuring that you're only posting the best. Through the aforementioned plugins and with a bit of research pertaining to post-editing you can collaborate with your bloggers to make sure they're writing about the best topics and producing error-free and informative work that will impress both visitors and search engine crawlers. And it will definitely help in better on-page optimization.